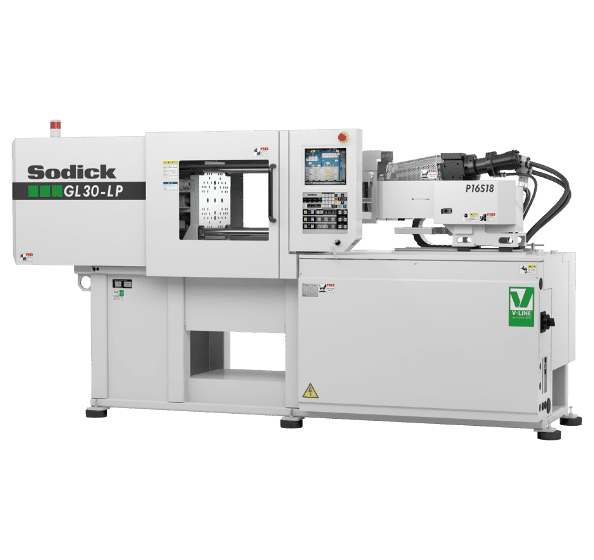 GL30 Injection Moulding Machine V-Line System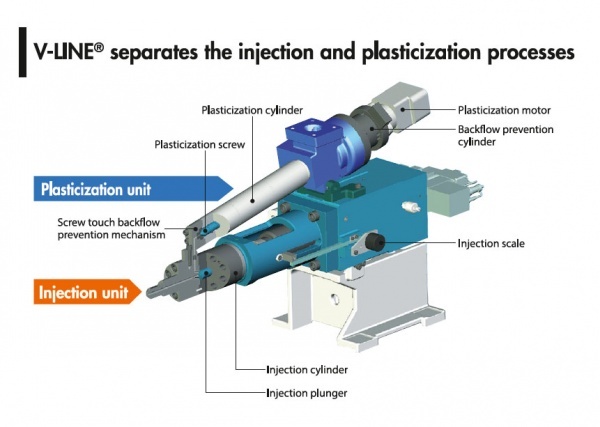 GL30-LP
Every Sodick's injection moulding machine comes with two-stage plunger injection system (V-LINE® System) which is designed on three critical principles: consistent plasticizing heat profile, constant filling volume and constant holding pressure. These principles work in perfect harmony to achieve ultra-precision injection moulding.
| | |
| --- | --- |
| Max. clamping force (kN) | 294 (392 optional) |
| Tie bar distance (W x L, mm) | 310 x 310 |
| Platen dimension (mm) | 440 x 440 |
| Open daylight (mm) | 550 |
Excellent Plasticization & Injection Performance
Equipped with a highly stable and highly reliable plasticization and injection unit realized by Sodick's original V-LINE® which contributes to accurate and highly repeatable resin injection, and a hydraulic accumulator mechanism that enables high speed injection with dynamic responsiveness at a high level.
Original Mould Open/Close & Clamping Mechanism
Adopts both a mould open/close mechanism which realizes accurate position control by an electronic system, and a mould clamping mechanism that reproduces an accurate mould clamping force by a hydraulic system. Equipped with a direct pressure mould clamping system which utilizes the merits of the electro-hydraulic hybrid system to the utmost.
Total Servo Drive
Further improved energy saving performance by the use of an electric servo motor for the hydraulic pump drive, in addition to the electric servo motor drive for the mould open/ close mechanism and ejection mechanism.