K3HS Hole Drill EDM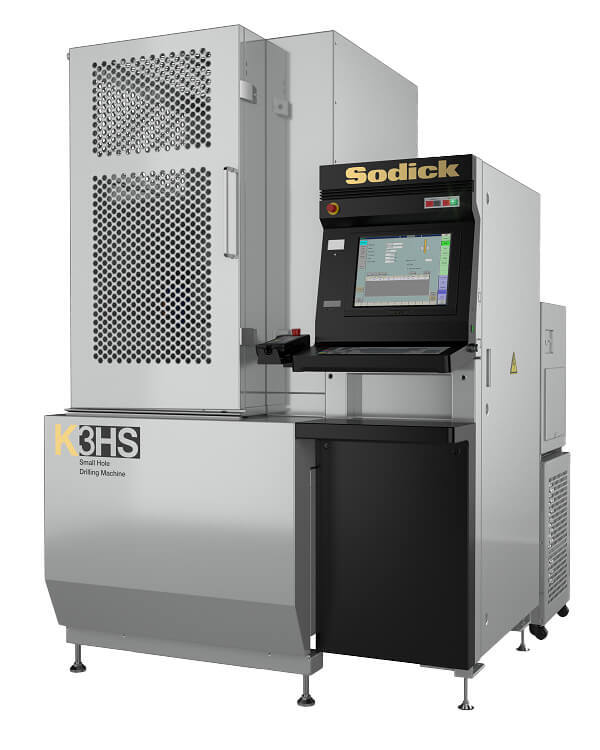 K3HS Hole Drill EDM
K3HS
The NC-device equipped high-end model, K3HS has advantage in cutting multiple start holes for wire EDM or for automated parts manufacturing.
The machine comes with an automatic programming software (LN Assist) as standard. LN Assist Software enables even beginners to easily operate the machine. Complicated programming is also possible by using several calculation and macro programs.
The machine is available in 2 different dielectric fluid as factory specification; either de-ionised water or Vitol fluid, depending on customer's needs & application.
| | |
| --- | --- |
| X/Y/Z axis travel (mm): | 300 x 400 x 300 |
| Table dimensions (W x D, mm): | 480 x 790 |
| Work tank dimensions (W x D x H, mm): | 470 x 780 x 285 |
| Max. workpiece weight (kg): | 300 |
Features
LK2 controller
Sodick Motion Controller
Dielectric fluid cooling unit
15" TFT colour screen
Remote controller
LN Assist software for optimum condition search
Automatic depth measurement
Through-hole detection
AEF (Automatic Electrode Feeder)
Spindle with max. 1,000 rpm
LAN interface
USB port
Work light
Options
Column up (100/200mm)
Intermediate guide
Rotary table
Oscilloscope
W-axis digital
LK20 – 8-axis controller