Styles Precision brings wire EDM in-house with the new Sodick ALC600G

To eliminate the cost and lead times associated with outsourcing its wire eroding requirements, Worcestershire-based Styles Precision Ltd has invested in a new Sodick ALC600G from Sodi-Tech EDM. This bold investment move is also helping to attract more work from both existing and new customers as the company looks to continue its growth over the next five years.
Styles Precision has been growing year-on-year since its inception in 2002. Today boasting turnover in excess of £2 million, the 20-employee, ISO9001-accredited company occupies two modern units near Kidderminster that total 13,000 ft2 in size. With a focus on high-quality subcontract manufacturing, Styles Precision specialises in precision CNC turning and milling, including five-axis machining.
"We tend to buy high-end machine tools, an ethos that we've transferred to our first wire EDM, a Sodick ALC600G, which we bought with the help of a successful grant application via the RDPE Growth Programme," explains the company's Managing Director Tony Styles. "Investing in top-end machines helps us to attract high-value work, often in energy and power-related sectors such as steam turbine, renewables and oil and gas."
Styles Precision previously subcontracted its wire EDM requirements, maybe not enough to consider buying a machine, but the company knew there would be additional opportunities if it could offer wire EDM in-house. Therefore, the company concluded that investing in the Sodick ALC600G would be a logical and exciting step forward.
"We are over the moon with our Sodick machine," states Mr Styles. "We have some fascinating projects on the go at present, so the ALC600G will make a big contribution to the ongoing success of our business, particularly as we will soon be running it lights-out. In addition, I won't be stopping at just one machine. The Sodick will almost certainly create a lot of new opportunities that will eventually lead to requirements for further machines from Sodi-Tech."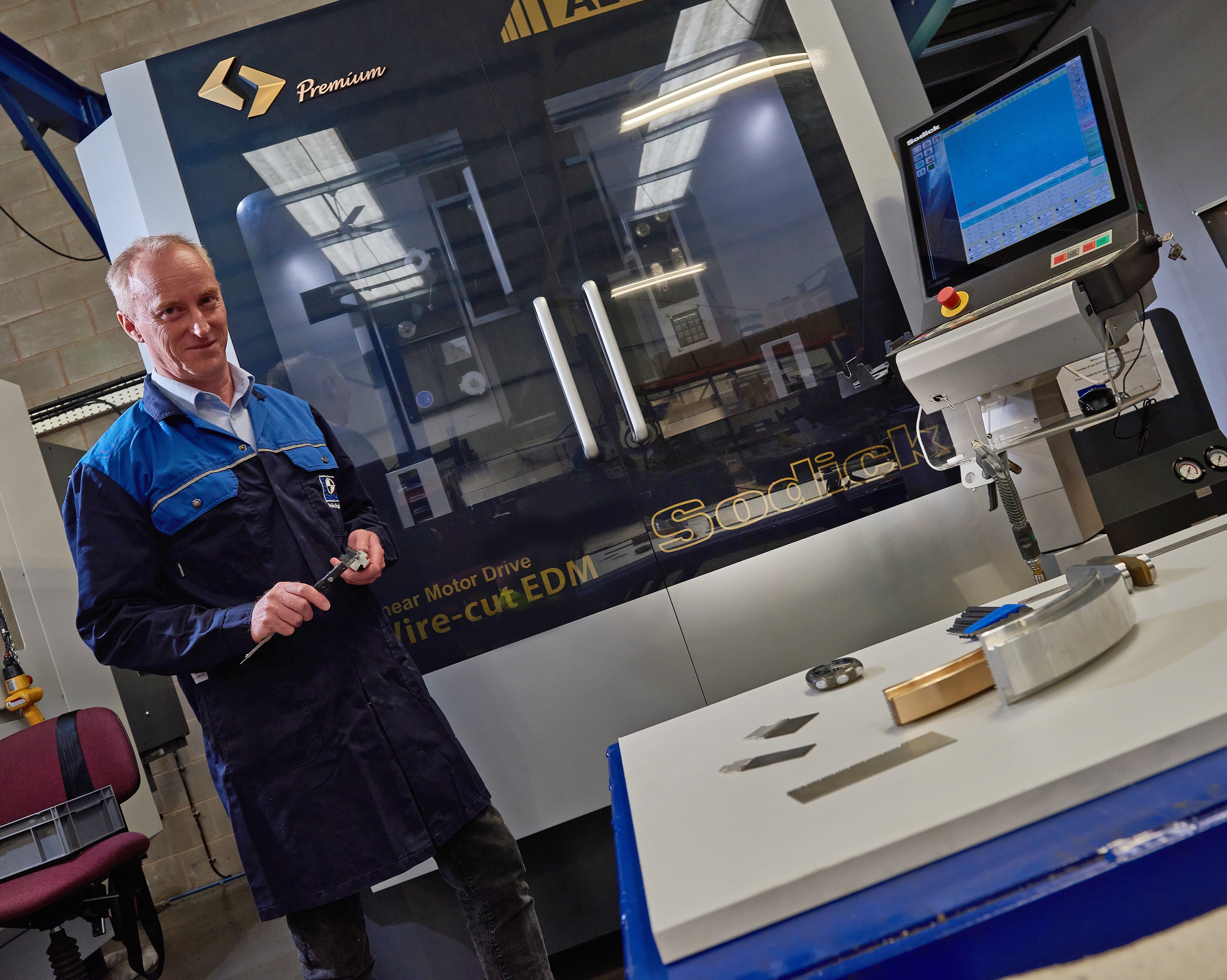 Back to News